Warren
Steinborn, CRPC®, CLTC
President
"I want to help clients become financially independent and instill confidence in their investments with the goal of never running out of money."
"Math has no emotion...But people do."®
When you chat with Warren, you're talking with a financially brilliant teddy bear. The width and depth of his knowledge come from constantly learning about financial planning for more than 40 years. It's the only job he's had. Well, as a kid, he cleaned his dad's small-town optometry office floors and equipment and, while in law school, sold encyclopedias door-to-door in St. Louis during the summer. In a suit and tie.  But once he entered the financial field, after seeing what a lack of preparation can do, he's never left.
"My father didn't plan for retirement. My mom always worried about running out of money." He tears up while talking about them. "That's why I'm in this business — with the goal of having no one ever run out of money.  It's a combination of our research, the right side of my brain, Lauren Zentz' meticulous execution and staff support."
And the teddy bear? His compassion and patience are comforting, especially when you're learning about your choices. He starts where you are on the money matters continuum — from novice to expert or in between — because he wants you to understand your options.
Services you can access
Guiding the business in an ever-changing regulatory environment is something Warren enjoys. And there are a lot of services to shepherd. Creative Planning Strategies' array includes life insurance review; planning for long-term care, retirement income, special needs and end of life; multigenerational family wealth planning; and having access to all your investments in one online spot.
The most rewarding part of his job happens "when clients and prospects adopt recommendations and say thank you and acknowledge that we have made a difference."
A drive to help others
Warren has supported civil rights since he was a kid, initially thanks to his dad, Aaron Steinborn. First, his dad's optometry practice was open to African-Americans, farmers and people who were poor or on welfare at a time when other professionals didn't serve folks in those groups. "He taught me it was good to be kind and OK to cry and to stand up for the rights of minorities."
As an adult, he's contributed to civil rights causes that support fairness and equality. Those influences have informed the firm's desire to serve more members of the lesbian, gay, bisexual and transgender (LGBT) communities.
It also is part of the company's additional focus to serve older divorcees, widows and those who seek help with special needs and family legacy planning.
Warren also understands the importance of giving back to the broader community and has been a member of the Dean's Council, which is the giving society at the Indiana University School of Medicine, and an Indianapolis Opera board member.
Warren's background and credentials
After getting his bachelor's degree at Southern Illinois University (and studying with inventor and futurist R. Buckminster Fuller), he attended highly regarded Washington University Law School.
Warren has been a consultant to several major life insurance companies in product development and design. Through the years, he's built several very successful practices in areas including health administration, pension administration and retirement planning.
He is or has been a member of:
American Society of Pension Professionals & Actuaries (ASPPA).

Association for Advanced Life Underwriting (AALU).

Forum 400 board. Members of the elite national organization provide unique solutions to clients' financial services and life insurance needs.

Insured Retirement Institute (IRI), a nonprofit group that advocates for Americans having a dignified, secure retirement.

National Association of Actuaries & Consultants (NAACI).

National Association of Insurance and Financial Advisors (NAIFA).

Retirement Income Industry Association (RIIA), a national nonprofit focused on solving retirement income needs of baby boomers and others as they age.
Additionally, Warren:
completed requirements for the long-term care planning designation of Certified in Long-Term Care (CLTC).

completed the yearlong certification course for the 401k Coach Program.

is a board member for Investment News' annual Retirement Income Summit.

provides education, information and strategies to help individuals and plan participants during retirement as a Chartered Retirement Planning Counselor (CRPC).
A cohesive approach
With his smarts, training and knowledge of the field, Warren works with Lauren to focus on creating a unified financial approach that helps you in "putting it all together."
You can speak with Warren about your financial options, what you'd like your future to look like and how he can help you. Please call him at 317-816-5799 or send him an email at warren@creativeplanningstrategies.com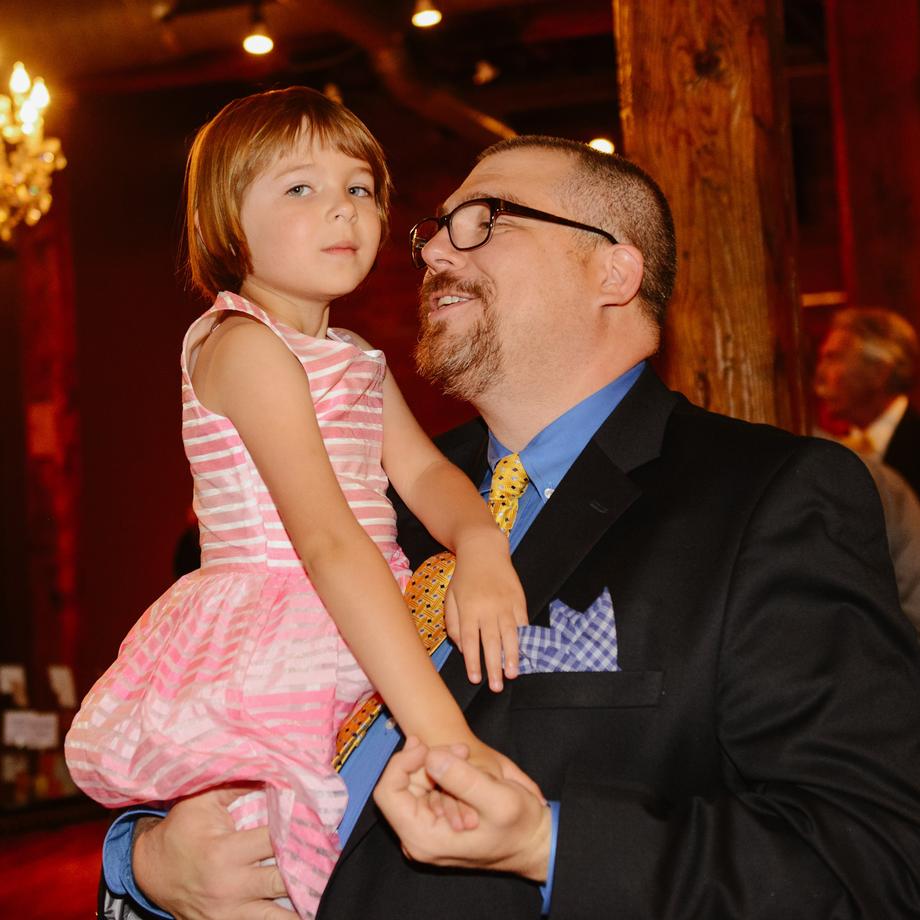 My loving Sam and our special Sophia
Mobile Phone
317-201-3222